Penn State Health Medical Group - Elizabethtown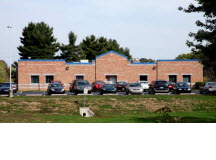 Address:
1 Continental Dr
Elizabethtown, PA 17022
Sat: 1st, 3rd, and 5th of each month
Practice Information
PLEASE NOTE HOURS AS OF 3/20/20 : Mon-Fri 8 a.m.- 5 p.m.; Closed Saturday
A service of Milton S. Hershey Medical Center.
Our Mount Joy and Elizabethtown locations alternate Saturday office hours. Please call to schedule an appointment.
Specialties
General Pediatrics
Pediatric Cardiology
Pediatric Neurology
Pediatric and Congenital Heart Surgery